Stokkoya Collaborative Residency
Residency Dates: 
1st – 30th September 2021
Application Deadline: Closed for 2021
Eligibility:  Open to all BA and MA Fine Art students and alumni from Central Saint Martis School of Arts and Design, UAL London.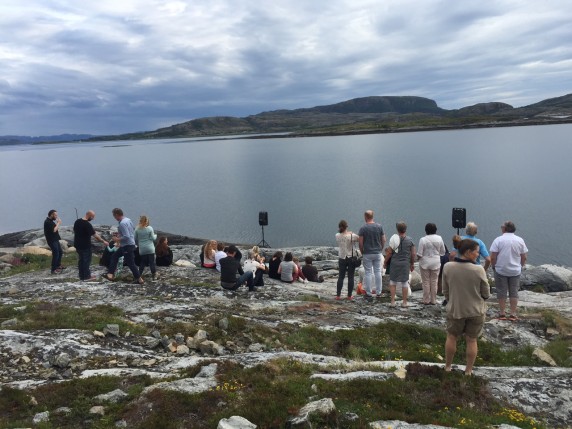 Stokkoya Collaborative Residency enables three emerging artists to take up residence on the remote island of Stokkoya, culminating in an exhibition on the island. The residency supports the artists with food, accommodation and studio space on the island of Stokkoya. In addition, a budget is given for materials, exhibition space and press coverage, as well as travel costs in the local area. The artists are expected to cover the costs of travelling to and from Stokkoya.
The island has a charming blend of wild nature farms, and contemporary architecture. The residency hosts are the people behind BYGDA 2.0, a contemporary interpretation of the Norwegian village. They aim to create a unique, sustainable society by establishing social structures, modern living arrange- ments and the use of renewable energy, food culture and outdoor adventures.
You can read more about Bygda 2.0 here: https://www.bygda20.no/english
Over a period of ten years, students and alumni from Central Saint Martins will build an art trail in the landscape on the island. The 2016 and 2017 artists-in-residence documented their work in progress on a webiste, which can be found here: www.stokkoyart.com
For further questions please contact:
Kirsten Bertelsen, Tel. +45 22140358 email: kirsten@kirstenbertelsen.com or Tel +4791383144 email: ingrid@bygda20.no